One component for the New User Registration process is the approval, without the approval the account cannot be created on Oracle Identity Manger.
The approval for the new user registration works in the next steps:
1. Login into the Oracle Identity Manger 11gR2 Self-Service Console using the Xelsysadm credentials
2. OIM will display the main portal menu with the option on your left. Select the Pending Approvals link to see what do you have pending for approval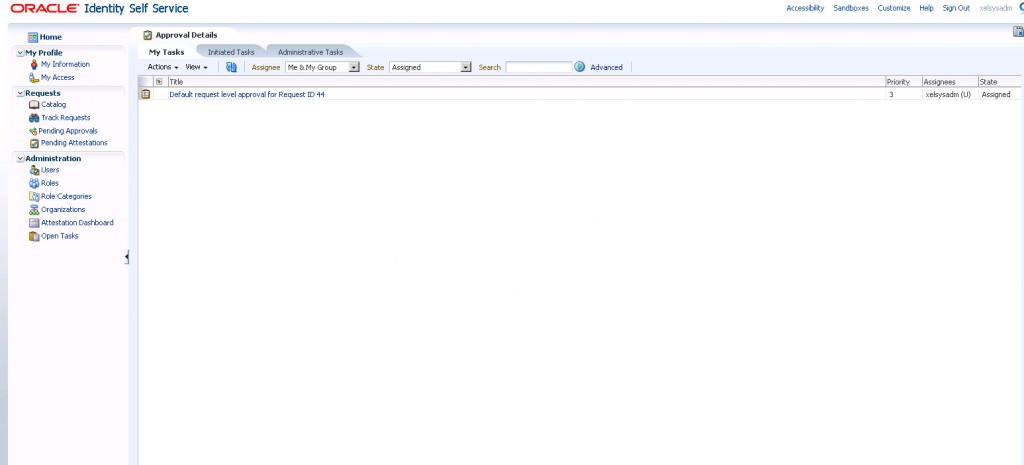 3. At this point you'll have a New User Registration Approval, click on it and OIM Will display the approval information for that request.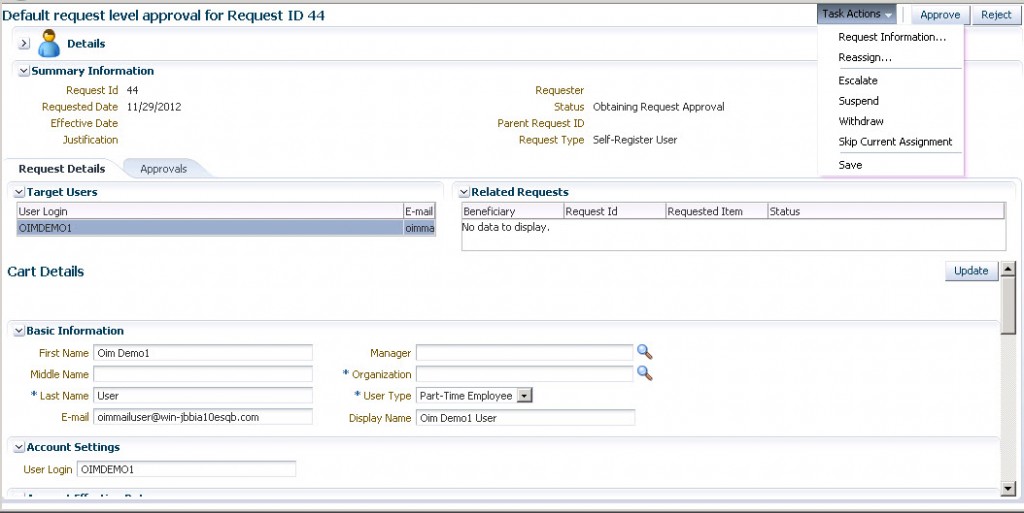 4. Complete the Required information. Fill the organization field under the Basic Information section. Click the Update button and then Approve Button at the top-right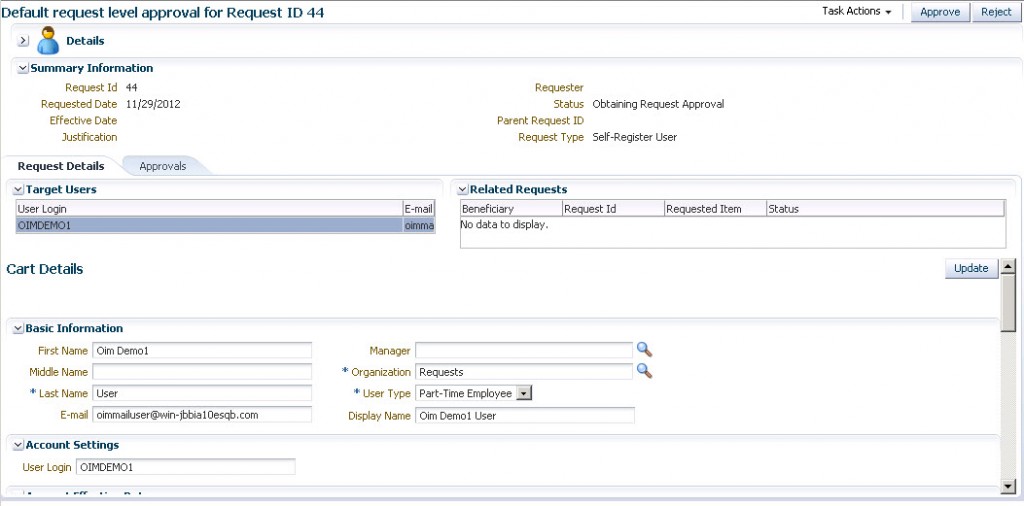 5. At this point Oracle Identity Manager New User registration continues the execution. By default OIM required another approval ( operational approval ) before finish the execution
6. Go to the Self-service pending approvals and click on it. You'll see another approval item assigned to you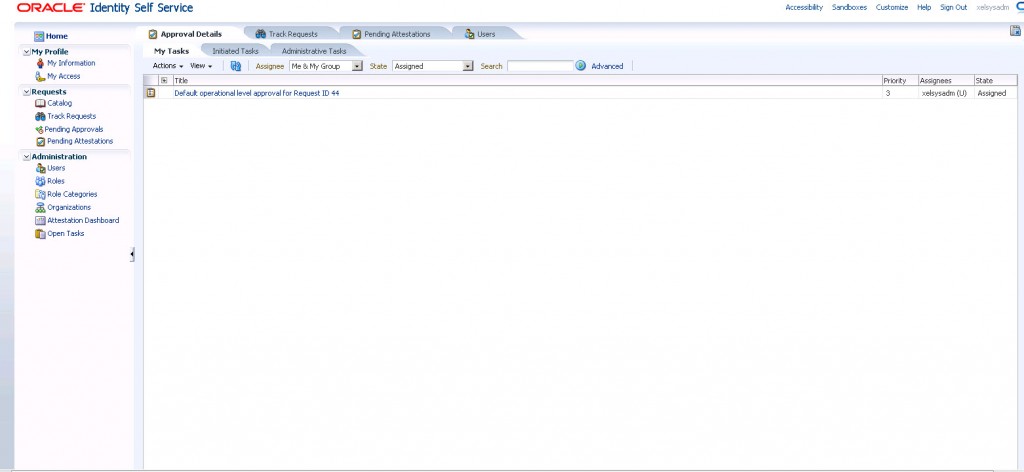 7. Click on that request and you'll see the request data, review it and click the Approve Button at the top-right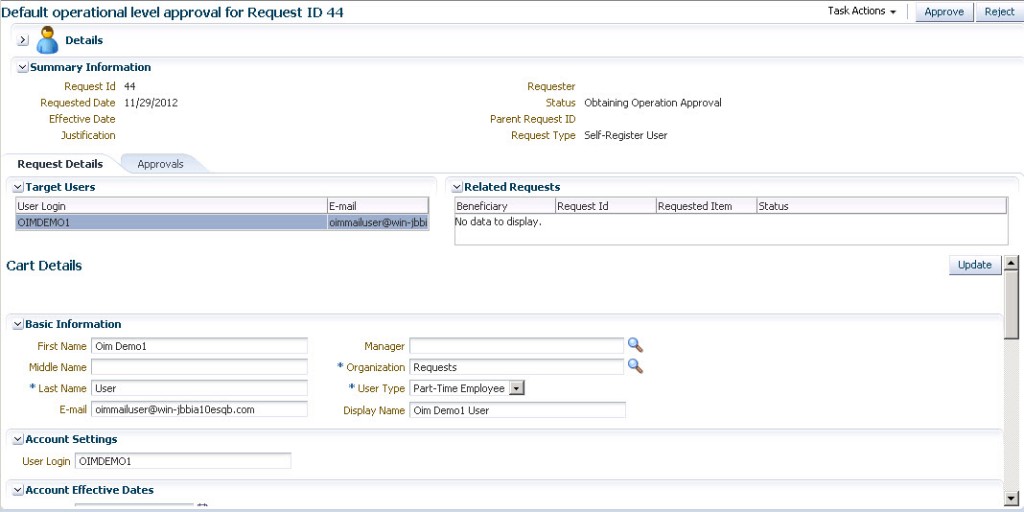 8. At this point OIM have completed the workflow execution and a new user was created.
9. Go to the Oracle Identity Manager Self-Service and select the User link. Here search for all and you'll see the new user created