PWM allows you to configure the Password Manager Tool to change password. The image below shows you how the PWM screen looks like and what' will the users see when they want to change their password.
Go to the Installation URL and select configuration editor.
http://localhost:8080/pwm/config/ConfigManager?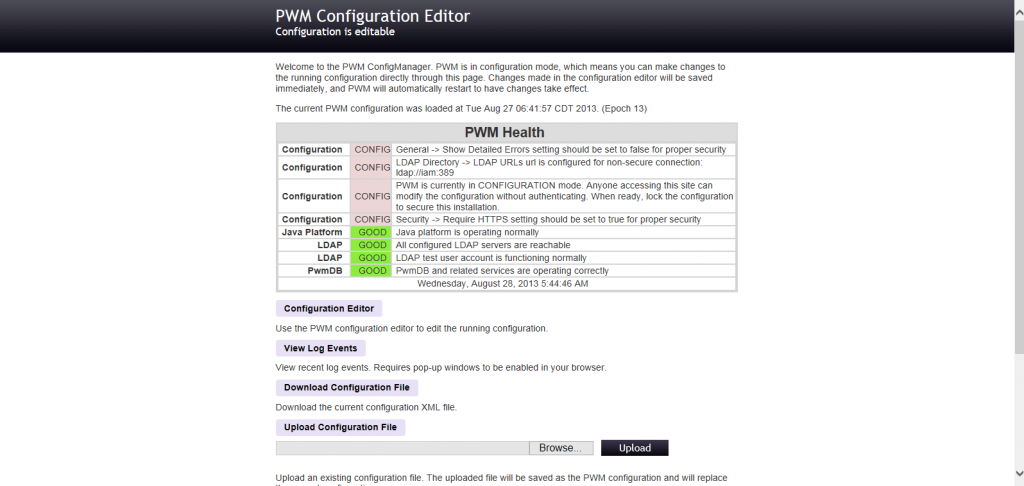 Select Modules and Change Password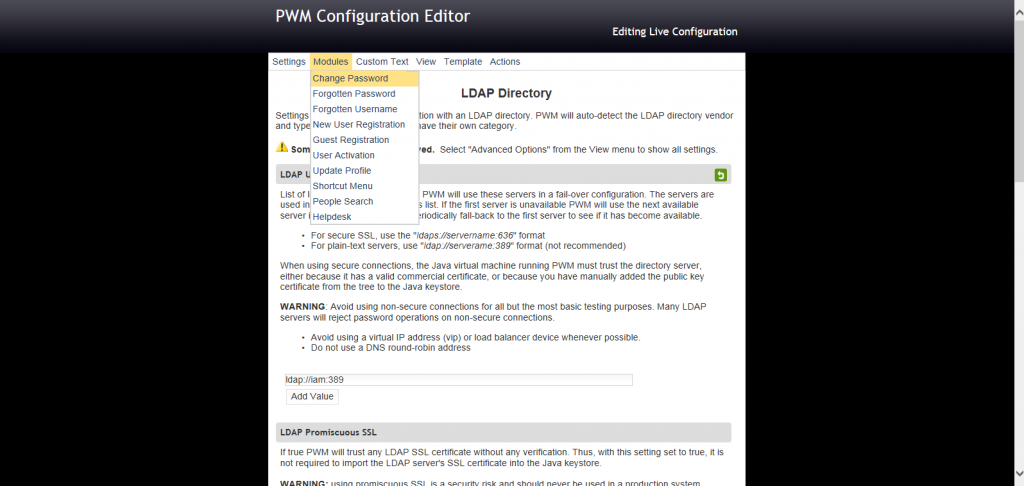 PWM will display a page with the different options allowed to configure.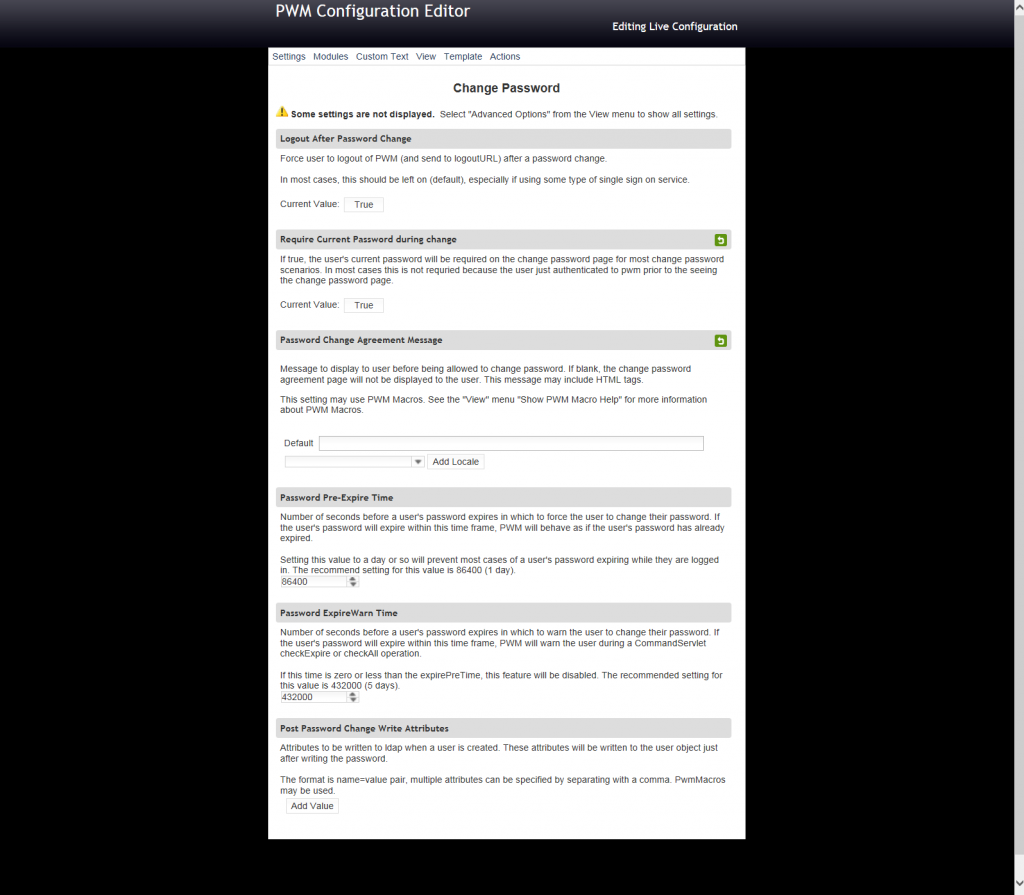 Click the menu actions at the top and save your changes. At this point Password Manager Open Source tool will check everything is properly configured. Click the PWM main menu button at the bottom to return and test the configuration.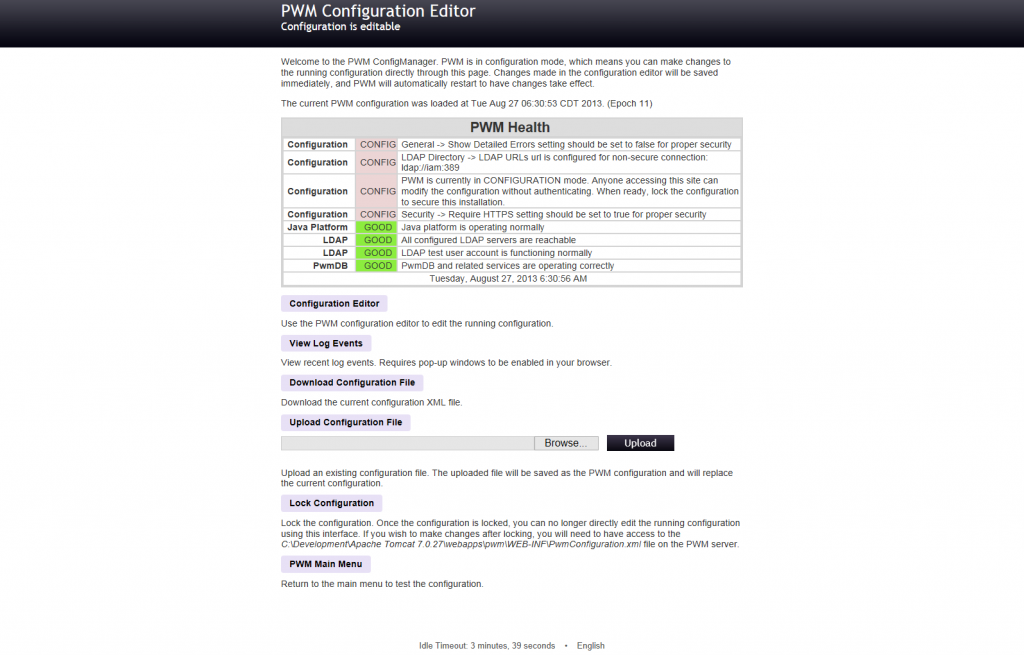 Testing Change Password in the Open Source Password Manager Self-Service
Login with a test user.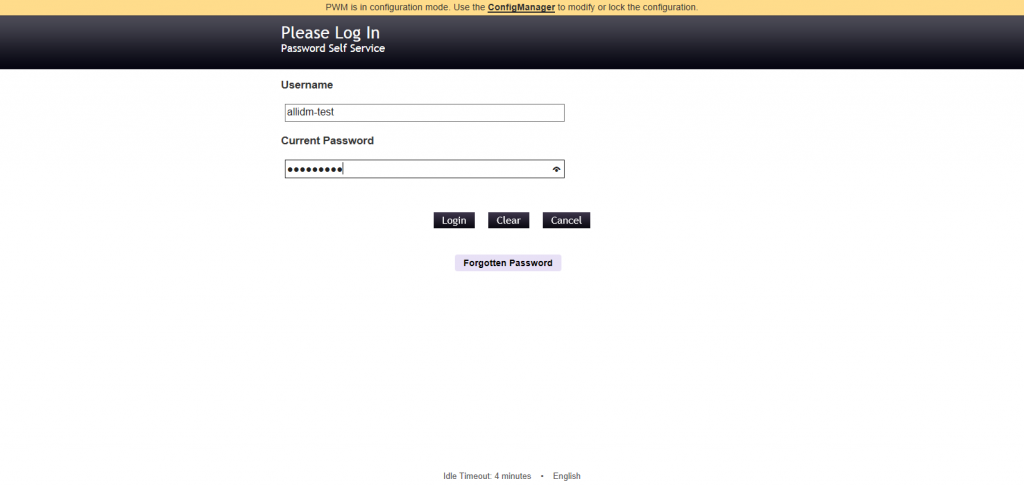 Select Change Password.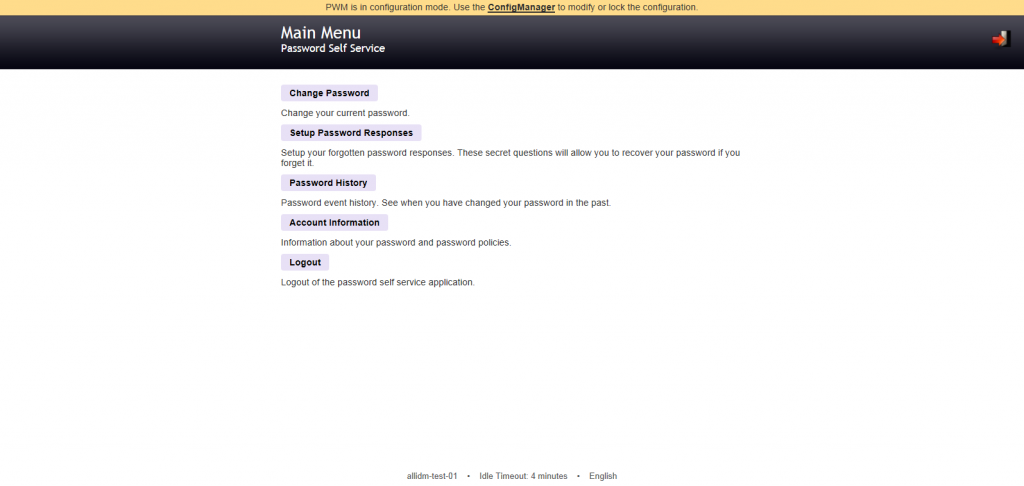 Introduce the Current Password and the new password and click change password button.
Here you can also click the Auto-generate a new password to get one.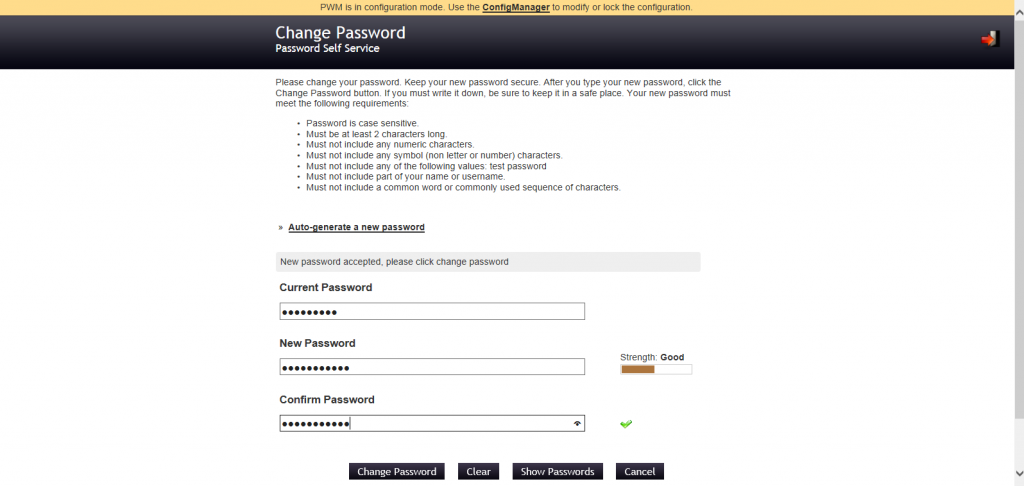 Wait meanwhile the Open Source Password Manager tool change your password.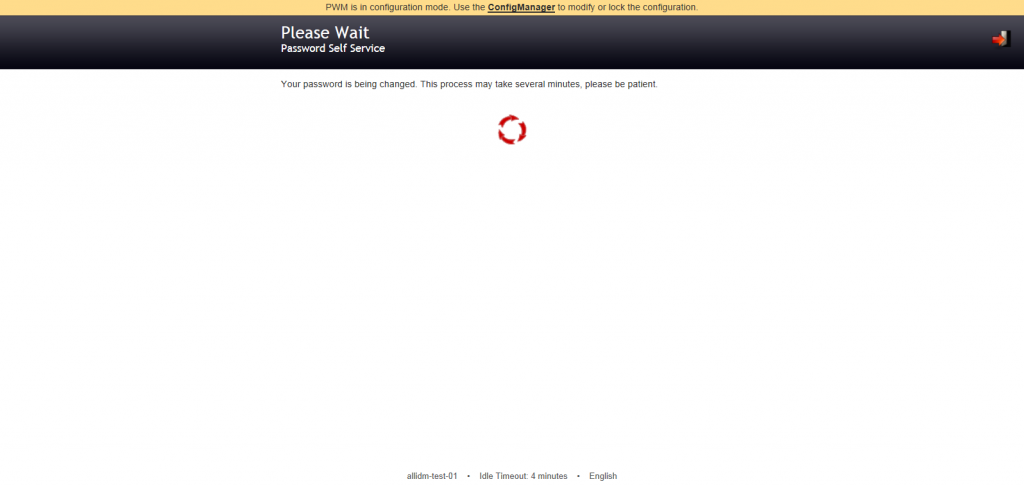 After a while PWM will display a successfully complete screen. Click continue.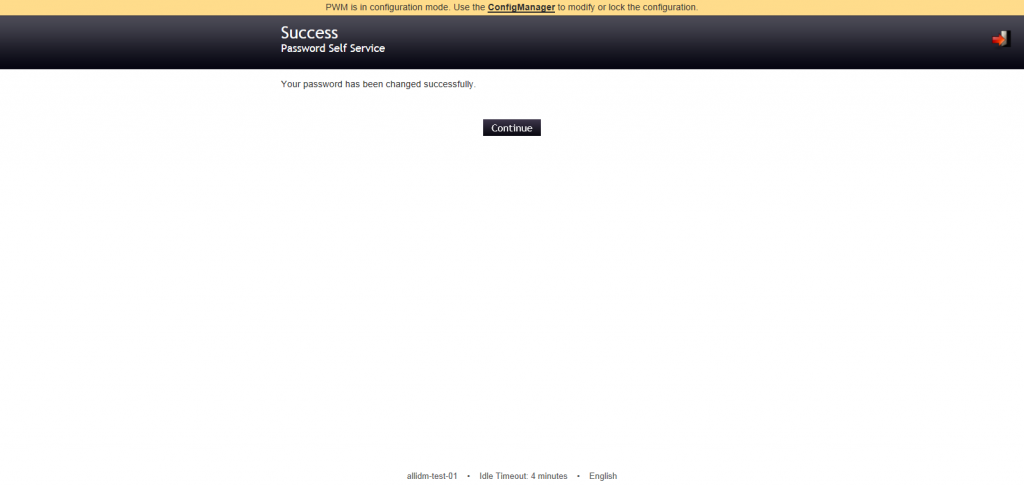 For new user that has never registered with the tool or change his password with the PWM the SETUP Password Response will be displayed.
Save the questions & confirm the question and PWM will display a screen with the confirmation.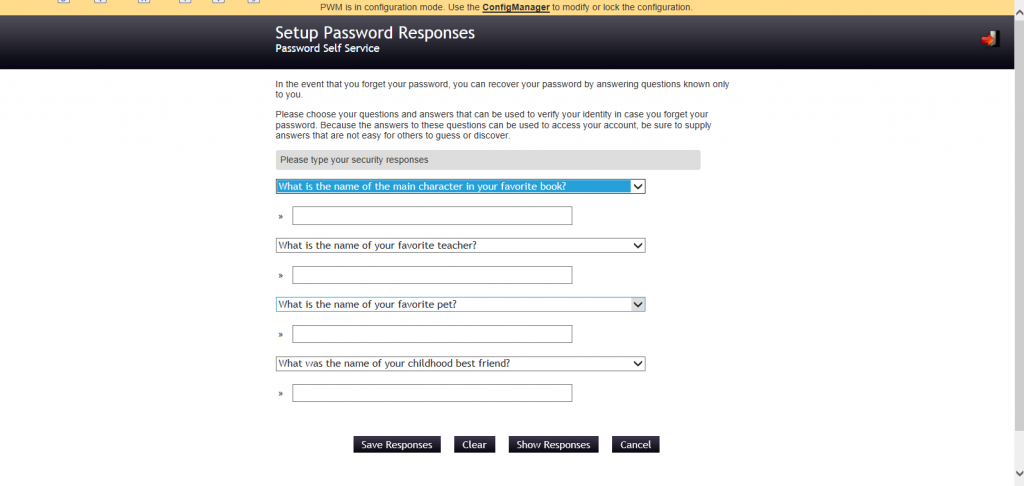 Click continue to logout.